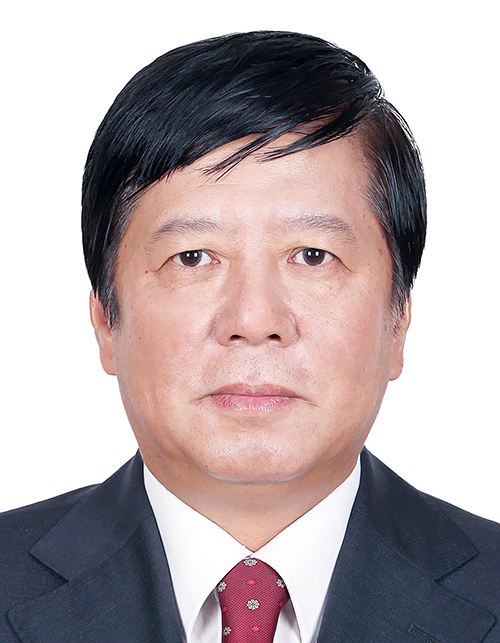 黄维和(1957.11.28-  )油气储运工程专家。上海市人。1982年6月毕业于华东石油学院油气储运专业,1996年6月获华中理工大学管理工程与科学硕士学位。现任中国石油天然气股份有限公司副总裁,中国石油学会石油储运专业委员会主任,全国天然气标准化技术委员会主任。

  主持西气东输等我国多条重大管道关键技术攻关和工程建设管理,构建管道工程协同创新模式,解决大口径、高压、高强钢输气管道断裂控制和易凝高粘原油输送等难题;创立我国大型油气管网基于信息化安全一致性系统,全面提升油气管网运营水平。获国家科技进步一等奖1项,省部级科技进步特等奖和一等奖各1项。

  2013年当选为中国工程院院士。
Huang Weihe (1957.11.28-), born in Shanghai, is an expert in oil and gas storage and transportation engineering. In June 1982, he graduated from East China Institute of Petroleum, majoring in oil and gas storage and transportation. In June 1996 he pursued a master's degree of management engineering and science from Huazhong University of Science and Engineering. He is currently Vice President of PetroChina, as well as director of Chinese Petroleum Society oil and gas storage and transportation committee, and director of National Gas Standardization Technology Committee.
Mr. Huang has led key technologies research and project construction management of several main pipelines in China, for instance, the West-east Gas Pipelines. He built an innovated model of pipeline construction collaboration, and solved several difficult problems, including rupture control of large-diameter, high-pressure, and high-strength steel pipeline, and congealable and high-viscous crude oil transportation. He established a consistent system of large-scale oil and gas pipeline network based on information security, and enhanced operation of oil and gas pipeline network comprehensively. He has won one State Science and Technology Progress Award (first prize) and two provincial science and technology progress awards (grand prize and first prize).

Mr. Huang was elected as academician of Chinese Academy of Engineering in 2013.